Short time ago when a boy called Someone was going out somewhere, his naughty sister entered his room and took his things without permission. She even wore them.
Don't worry brother, I come in peace
She looked around the room and she found a pair of shoes.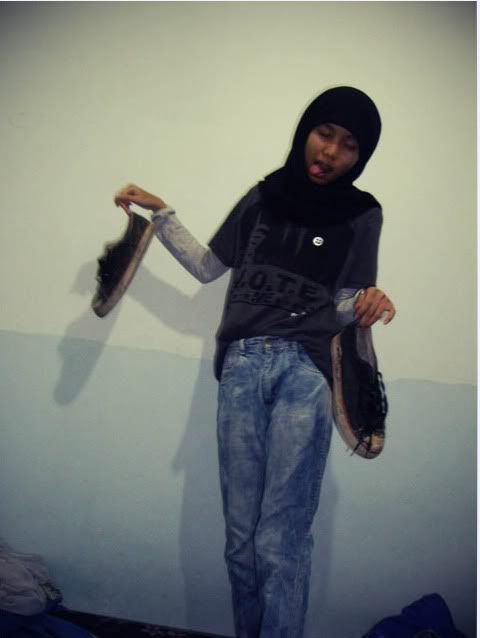 Yucks! What kind of shoes do you have?

It's pretty ugly

See?

As soon as she realized that the room is too dirty for her she went out from the room and left the things she has worn right there. Without feeling guilty.